A RARE GEM
For all you Pontiac and GM lovers out there
Everyone knows what Body by Fisher represents -
A Rich History of quality classic cars.
My grandfather, Anthony Joseph Calderaio, who's name I share
entered into a contest in 1935 sponsored by GM, Body by Fisher Division.
It was by invitation and my grandfather won second place because
my great-grandmother left the door shut that night and the paint dried not allowing the doors to open while the coach was being judged the next day.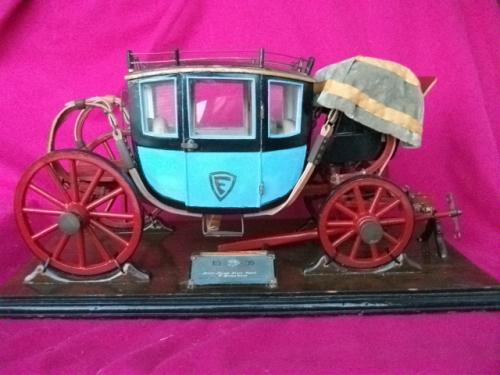 However, they decided to use his version of the coach in many advertisements and this coach is the actual one so it has it's place in GM history.
It is still in perfect shape with complete documentation. I can't imagine that there is another one of these out there, especially untouched for 80 years.
Contact us if you are interested.